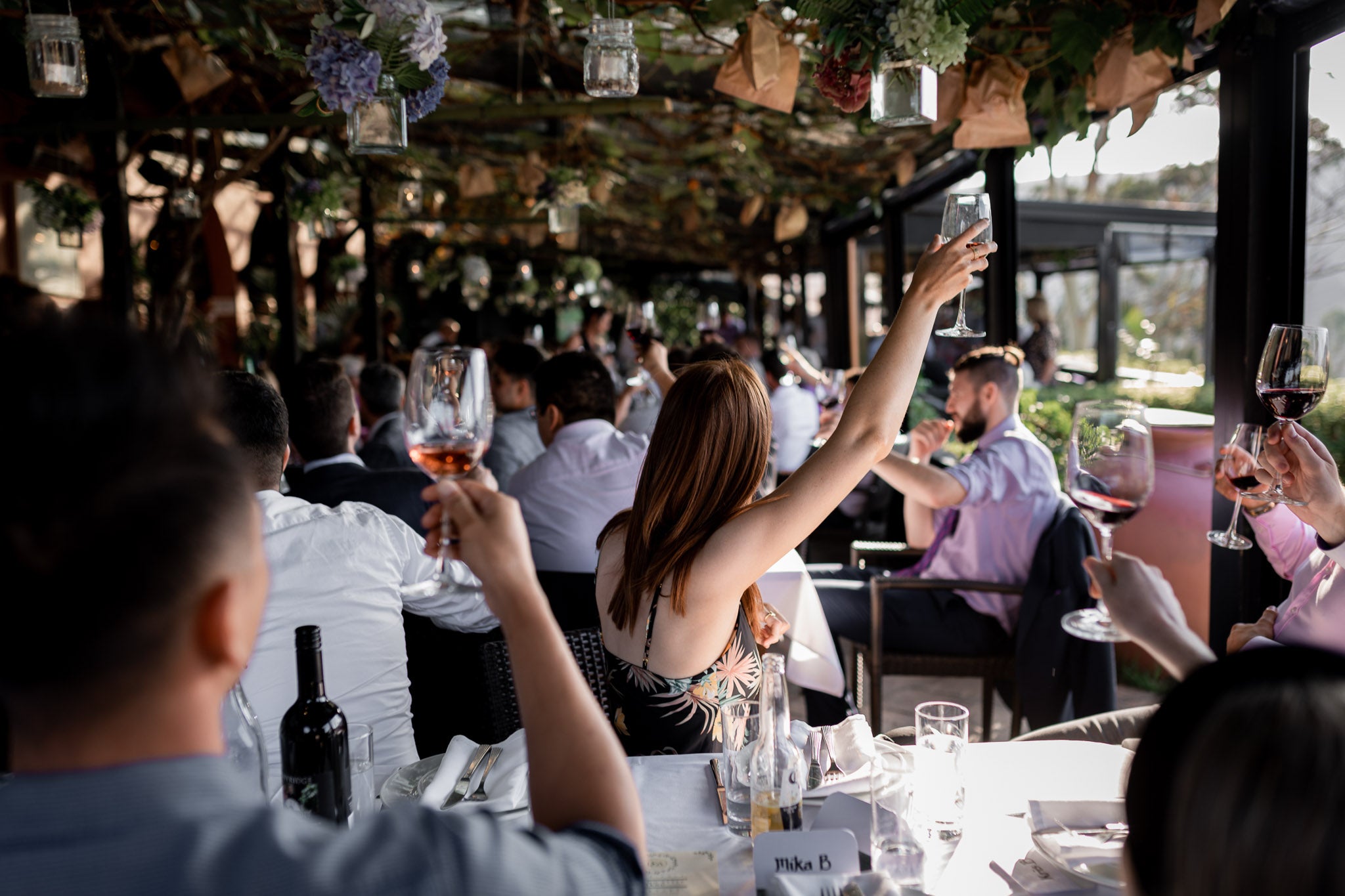 Host your next function with us
Restaurant
Our alfresco dining space can seat 120 people. Enjoy an under cover dining experience which opens out to views of the vineyard and all day sun.
Operating Hours:
Lunch- 11:00 am - 3:00 pm
Dinner - Exclusive Venue Use only
Enquire for more information
View Group Menu
Outdoor Deck & Lawns
Nothing says summer like the Stonyridge deck. Bask under the oversized palm trees over looking the Stonyridge vines.
Perfect for low-maintenance guests who want to enjoy outdoor seating with casual nibbles and drinks menu.
Couch bookings for up to 10 pax available
Deck & Lawns bookings available for larger groups
View Outdoor Menu
Let us make our place, your place
Stonyridge has various function areas for you to personalize and bring your special occasion to life.
Get in touch to chat through a space that will work for you.
★★★★★

Wow. What a fantastic place. Food wine and setting and seating all superb. We will be back.

Leon Kingsley-Smith
★★★★★

We had an amazing time at Stonyridge Vineyard. Group of 10 of us to celebrate my birthday for lunch.
There was a storm the day we went, and it was absolutely pouring with rain, but the atmosphere in the restaurant was such a great vibe, it didn't even matter!
Staff were great and the food and wine was delicious. We will definitely be back!

Belle Cooper Photography
★★★★★

We visited stonyridge on our last stop for the day. Really enjoyed the gardens, the music and vibe felt like we were on a beach resort. Great for a stroll through the vines. Tried the award winning wine Larose and was worth the experience! Definitely the spot for a good red wine.

Adrian Albuquerque
★★★★★

Amazing view
Very good customer service the staff very friendly and nice to talk to

The premium range wine was very good. Definitely coming back!!

Sam
★★★★★

We had such an amazing day at Stonyridge! The wine and cheese we're delicious and the team working we're so accommodating. Would 100% recommend a visit, especially for groups!

Rosie King